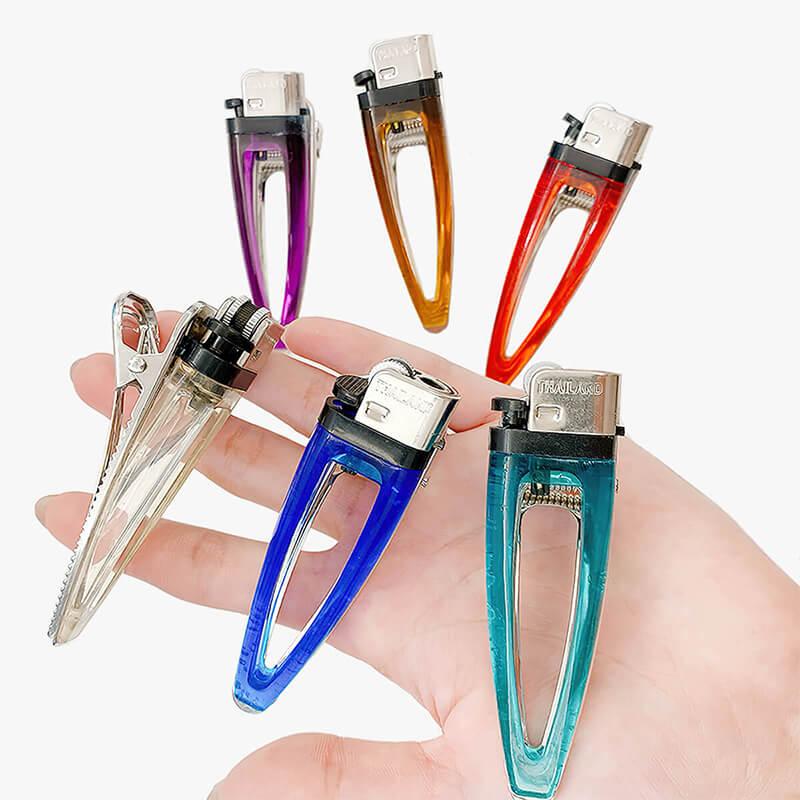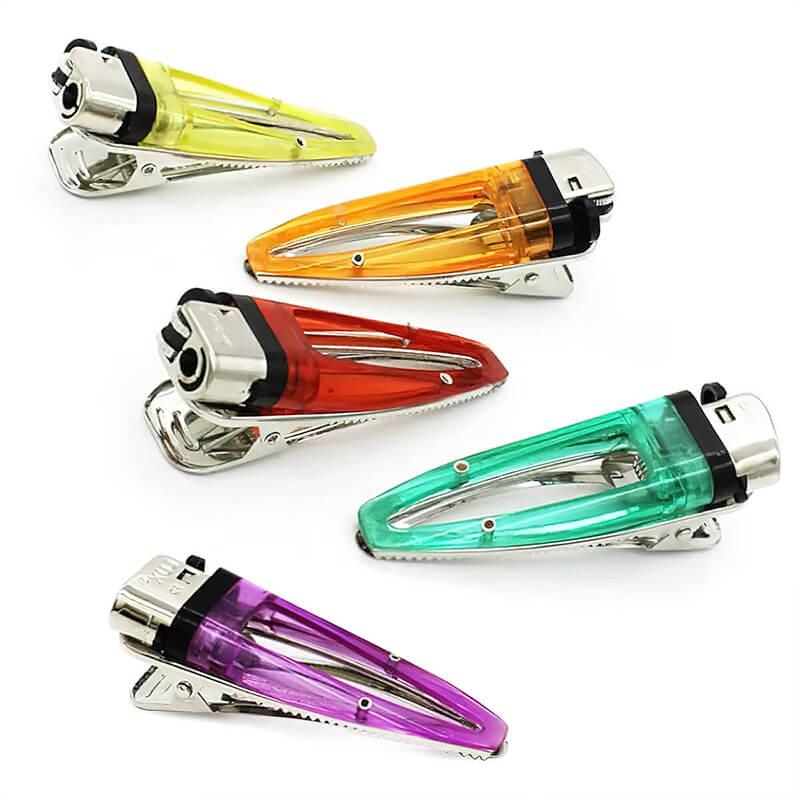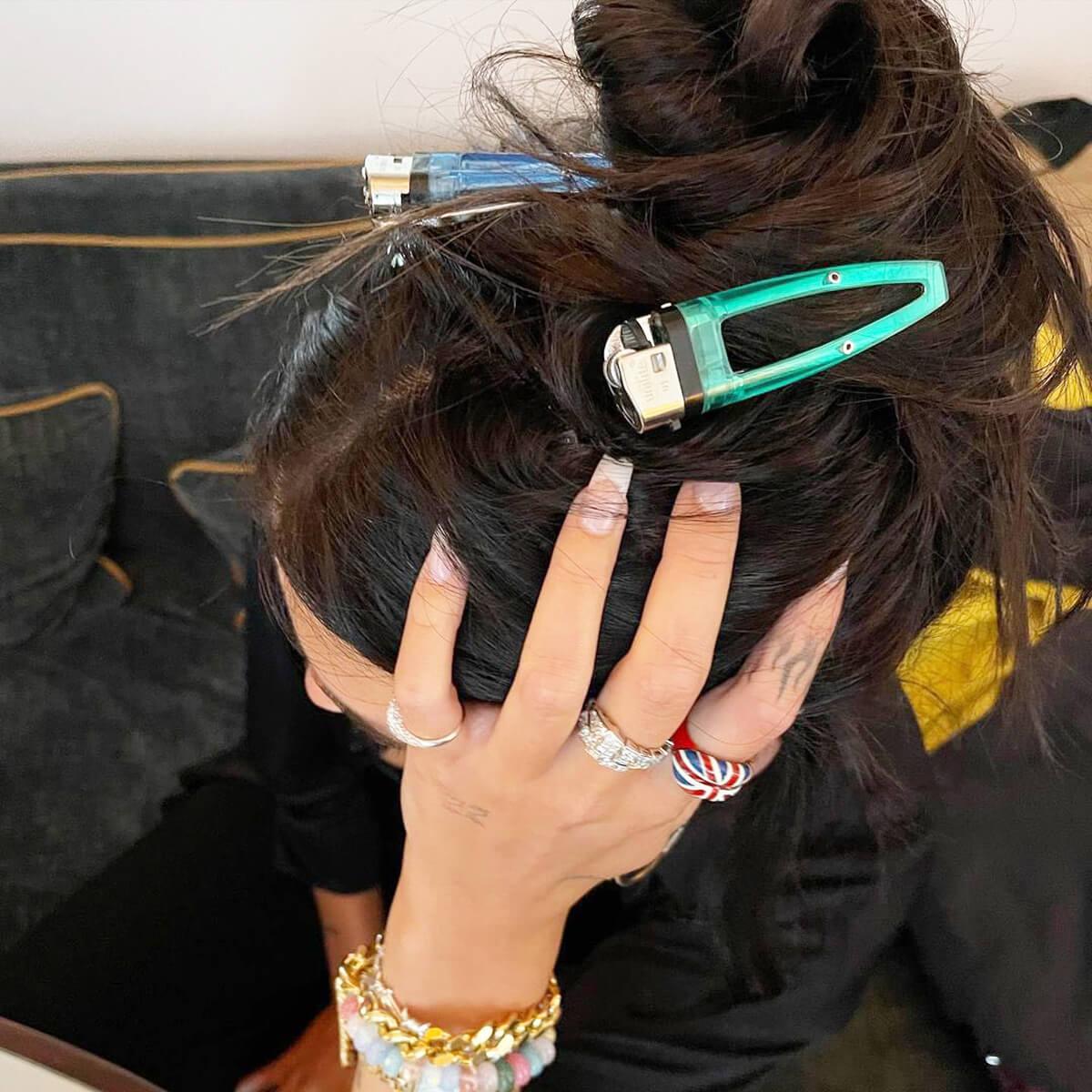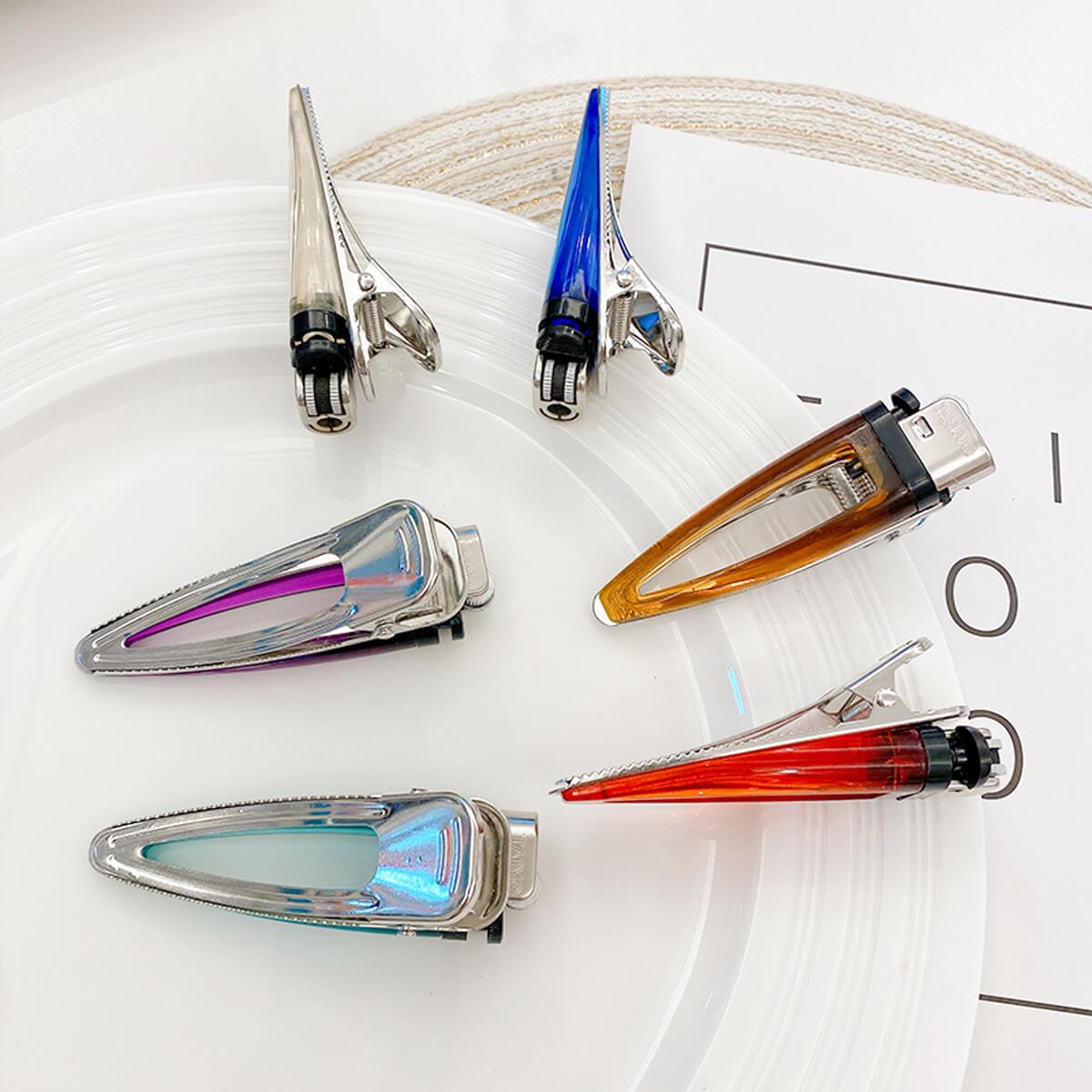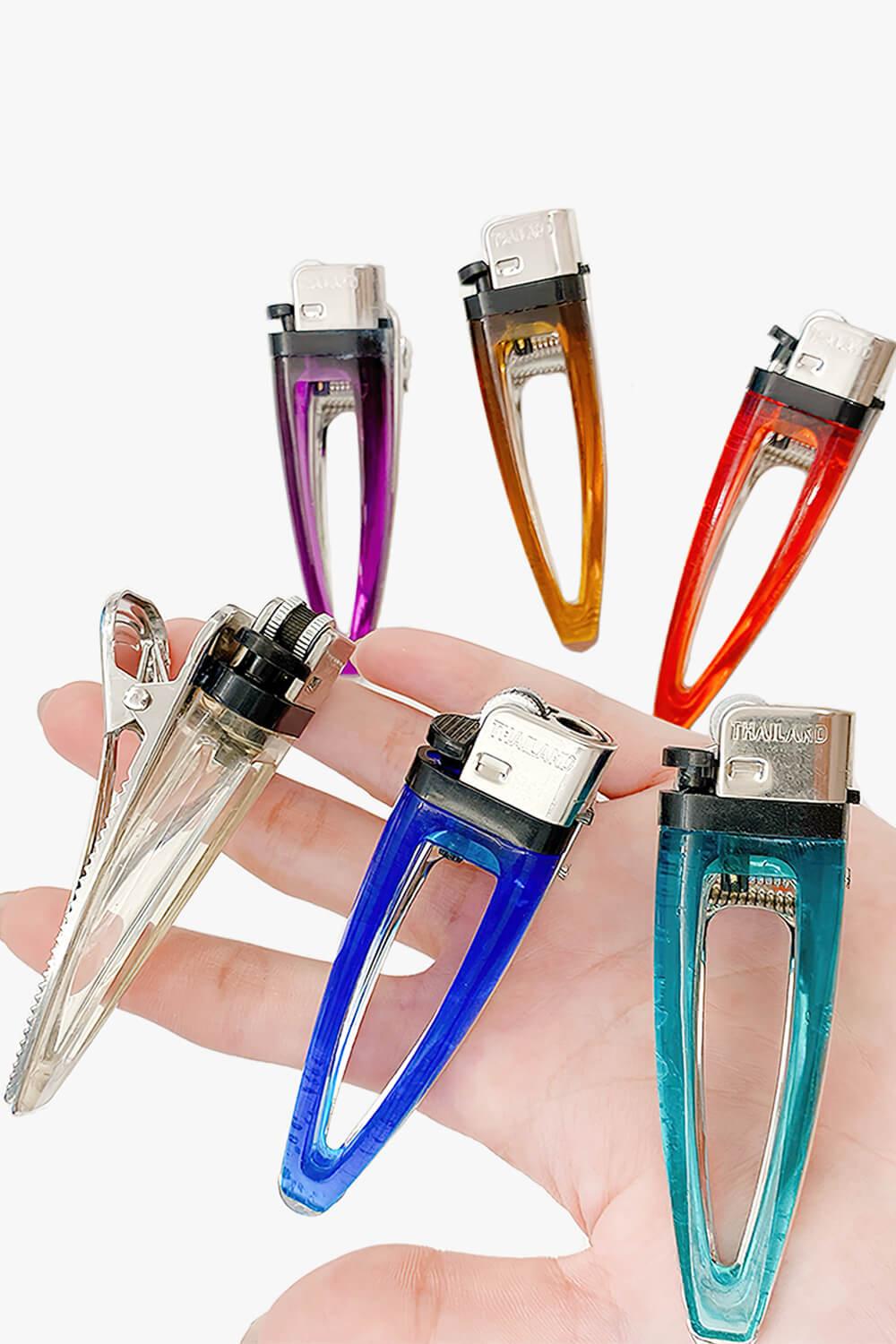 Lighter Hair Clip "Lit Clip"
Sale price
$18.90
Regular price
Estimated Delivery:Dec 19 - Dec 23
Buy a Lighter Hair Clip "Lit Clip" with Free Shipping in the United States and Worldwide! 5OFFALL for 5% OFF! FREE Aesthetic Gift for Customers.
Material: Metal Alloy, PC, Eco-Polymer.
What is a Lighter Hair Clip "Lit Clip"?
The Aesthetic Lighter Hair Clip "Lit Clip" is a one-of-a-kind hair styling tool that combines the ease of use of a hair clip with the grunge aesthetic of a lighter. This innovative hair accessory is designed to hold and style your hair while also adding an amazing grunge aesthetic feel to your overall look. Dua Lipa made these Lighter Hair Clips famous by using them in one of her shoots. With its ability to speed up styling, its precision, and portability, this hair lighter holder is a great option for anyone looking to add a new tool to their aesthetic styling arsenal.
Nice for Grunge, Punk, Y2K style, and TikTok Outfits.
Is the Lighter Hair Clipper "Lit Clip" safe to use?
The Aesthetic Lighter Hair Clipper Lit Clip is Safe to use on Hair and Head. The main Gas Tank Carcass is made of eco-polymer filled with colored gel to look exactly like a real lighter, but with no gas inside. Flint Wheel can create sparks, but you wouldn't be able to light yourself up, be sure. No flame is involved.
For what types of hair a Lighter Hair Clip can be used? Can I use it for curly hair?
When it comes to styling your hair with the lighter hair clip "Lit Clip", the options are endless. The lighter hair clipper can be adjusted to suit various hair types, including fine, thick, and curly hair. Furthermore, the portable and convenient design of a lighter hair clip makes it ideal for on-the-go styling, allowing you to take it wherever you want.
Main advantages of using Lighter Hair Clip "Lit Clip":
A Lighter hair clip "Lit Clip" is absolutely safe to use for your hairstyles.
High-quality eco-friendly materials used, no gas or flammable liquids.
Can be used for any hair type.
Various color styles for "Any Color You Like" mood.
Ideal hairstyle accessory for Grunge Aesthetic Outfit.
Can be used to "Lit Up" Any Known Aesthetic Style.
Perfect hair accessory for TikTok Outfits.
Can be used as a nice hair accessory for Weirdcore Outfits.
Can be the best small aesthetic gift for your EGirl friend.

View all Aesthetic Hair Accessories.